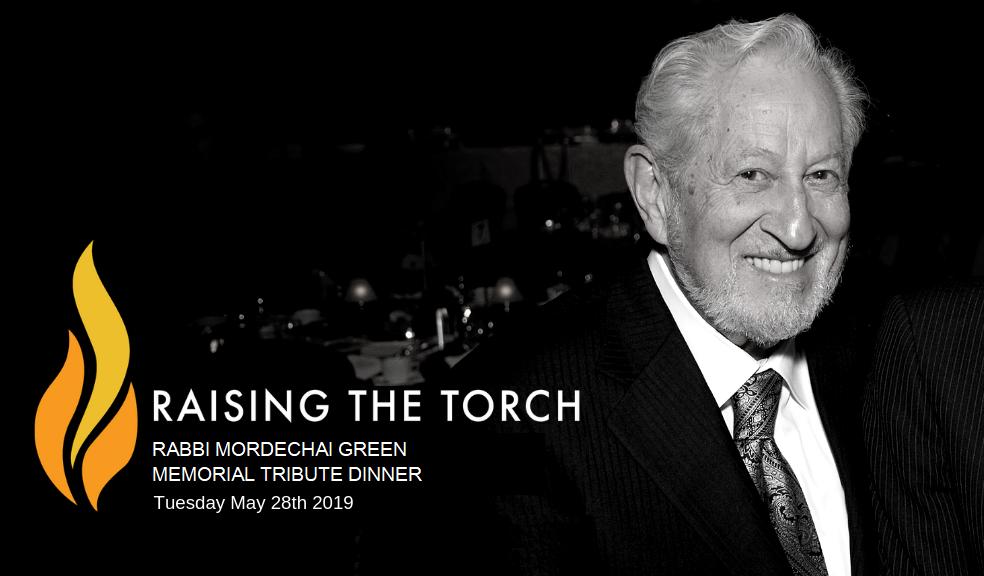 Honouring the legacy that transformed the lives of countless individuals and shaped a community for generations.
About this Event
On Tuesday, May 28th at 6:00pm, we will commemorate the remarkable legacy of Rabbi Mordechai Green at a Memorial Tribute Dinner. Join us at this historic gathering as we honour his memory and pay tribute to his monumental achievements.
In 1961, at the dedication of the new Adas Israel, Rabbi Green designed two cast-bronze Menorahs to adorn the magnificent marble Holy Ark. The striking element of his artistic creation was that the Menorahs he designed had no base. They simply dangled in the air with no foundational pillar or pedestal.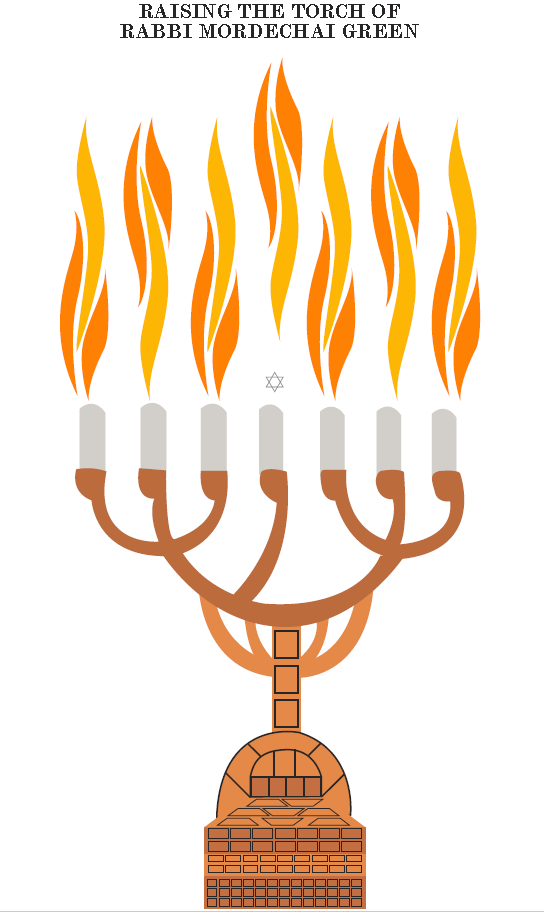 In his symbolic creation, Rabbi Green was conveying a lasting message: "It is our responsibility to carry the torch forward!" With his passing, his Menorah has now been placed in our hands, and it is our moment to raise it high.
In his memory and honour, we will be fabricating a foundational pillar and base to be placed beneath his Menorah, on a new Dedication Wall to be erected in our Main Sanctuary. Upon the pillar and base will be etched the names of those who are committed to partner in perpetuating his legacy and the continuity of the Jewish people.
Our goal is to ensure that the legacy of our founder will forever remain lit with the establishment of the Rabbi Mordechai Green Legacy Endowment Fund. This fund will support Jewish education, so that there will forever be hands reaching out to raise the torch.
"Go now, write these words and etch them… so that they will remain in the future, for eternity" (Isaiah 30:18).
Call 1-905-528-0039 for any inquiries or email tribute@jewishfuture.ca
Date And Time
Tue, 28 May 2019
6:00 PM – 9:30 PM EDT
Location
(VENUE CHANGE)
Liuna Station
360 James Street North
Hamilton, ON L8L 1H5
Canada
View Map